Feb 25/21 This week has been the absolute best whale encounters I have ever experienced in my 40 years of guiding whale tours. I have never experienced so many whales playing with the panga all at once! They are enjoying our love & affections as much as we are. We still have seats left on our pangas for this season so email me for reservations…don't miss out on this amazing whale season!
FEB 18 was a spectacular day on the lagoon..mating whales everywhere, breaching, spy hopping and mugged by 8 friendly whales!
February 15 2021 OUTSTANDING WHALE ENCOUNTERS EVERY DAY!!!
The whale experiences over the last 2 weeks has been incredible with friendly whales on every trip so far…yesterday we had 4 friendlies who just couldn't get enough attention from us!
There are over 1,000 whales now in the lagoon but there aren't very many babies this season but there are mating trios everywhere you look so we expect a bumper crop in 2022! Due to covid restrictions we can only take a few people at a time in the pangas, we do check temperatures before setting out, masks & sanitizing are mandatory.
Here are some highlights of the last couple weeks starting with some mother & baby interactions.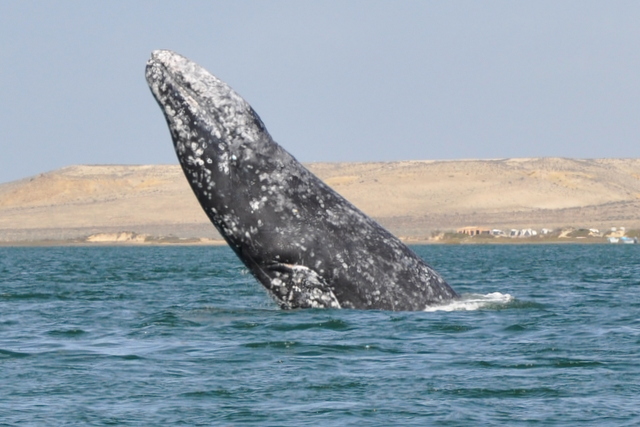 January 27th 2021 FIRST FRIENDLY WHALE!!!!
This was the first calm day all week and a mother whale took advantage to nudge her baby up to the panga to introduce her to humans! She pushed it up to the boat several times and showed the baby it was OK to receive love from us! The mother was very healthy which is a good sign she found the food she needed to survive the migration & birthing. More whales are entering the lagoon every day now!
January 21st 2021
The Whale Magic seasons opener was terrific! Our first group enjoyed a beautiful flat calm day on the lagoon where we saw dozens of whales, many cow/calf pairs and a frisky male who breached 8 times close to our panga!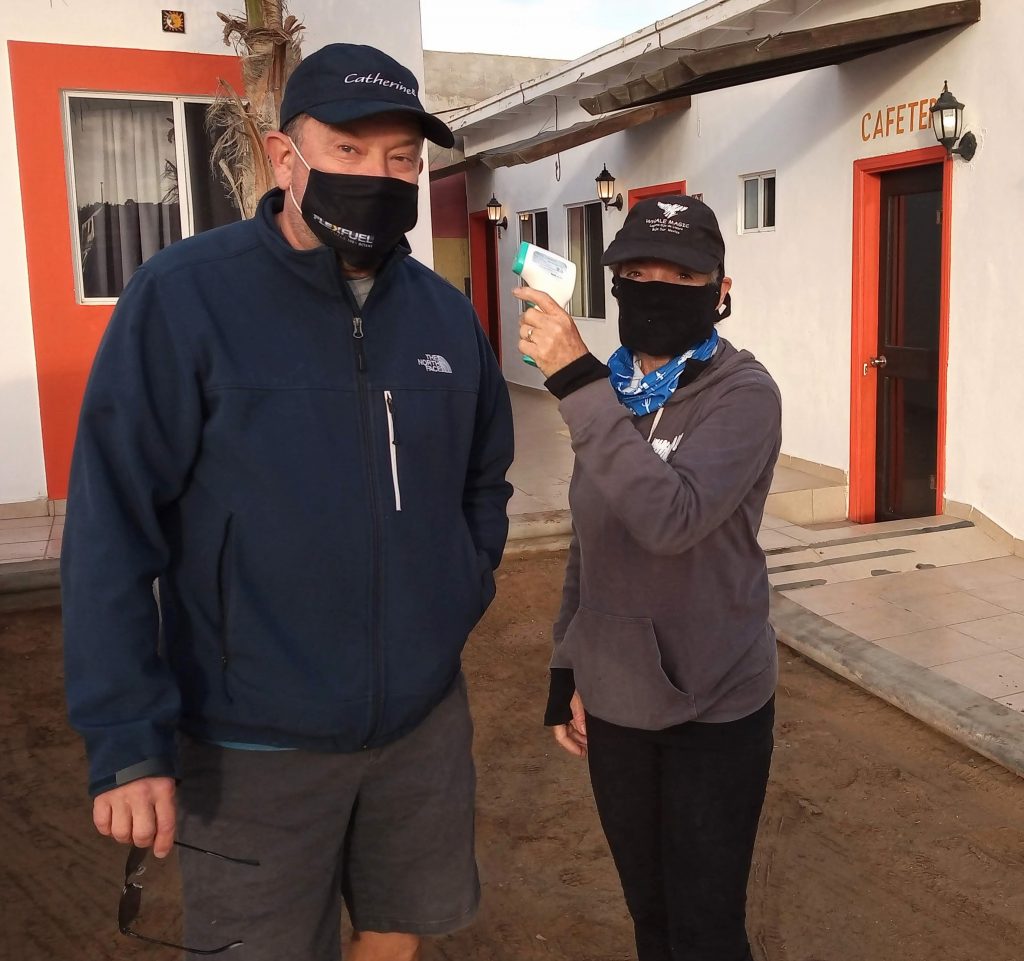 The first calf we spent time with was interesting as it was opening it's mouth all the time which is very unusual. It's mother slept the entire half hour we spent observing them while the baby we called Barbie swam in circles around her, slid up onto her back and rested across her nose and tail. Upon looking at my photographs, I saw the reason for the odd open mouth behavior was that she had whale lice all around her lips and some kind of gum disease on both sides of her mouth which probably caused discomfort. She seemed strong and playful so she must be nursing OK. We will be monitoring her health…I hope she makes it!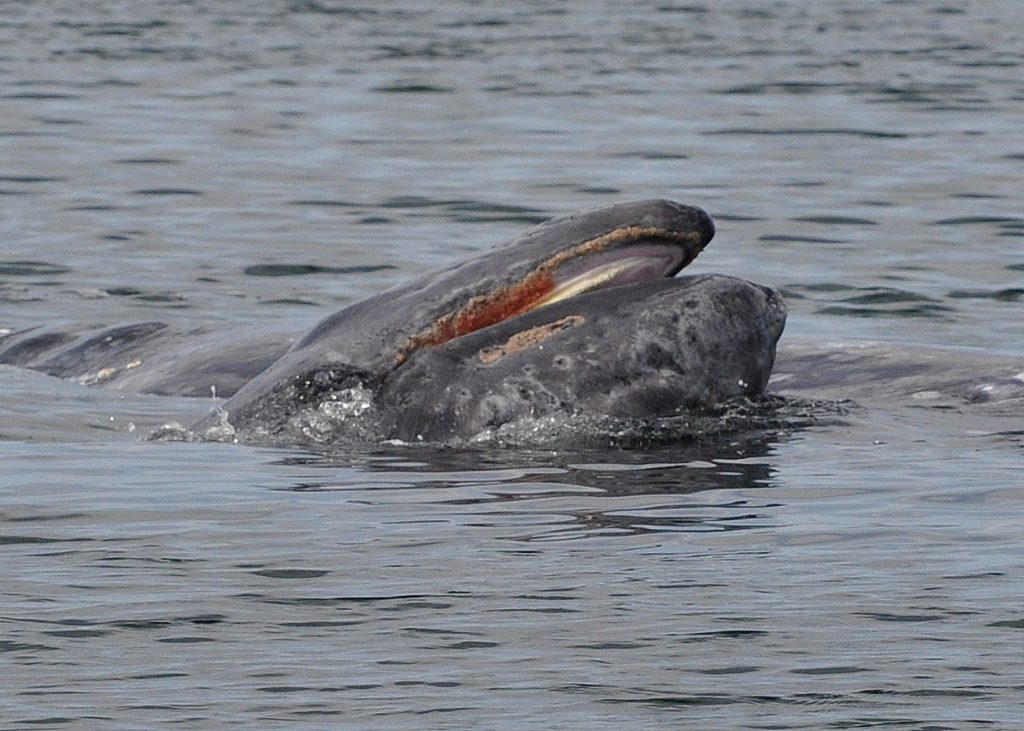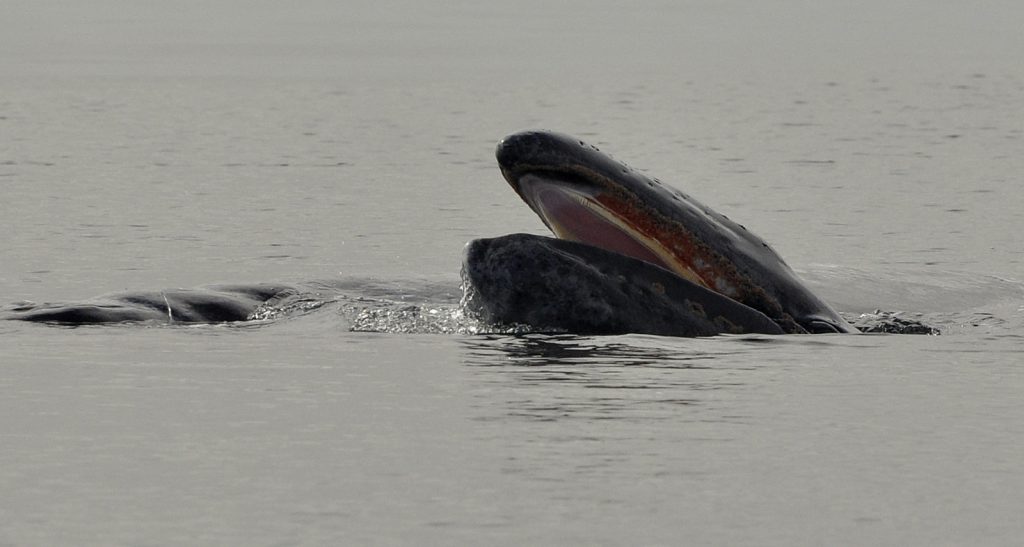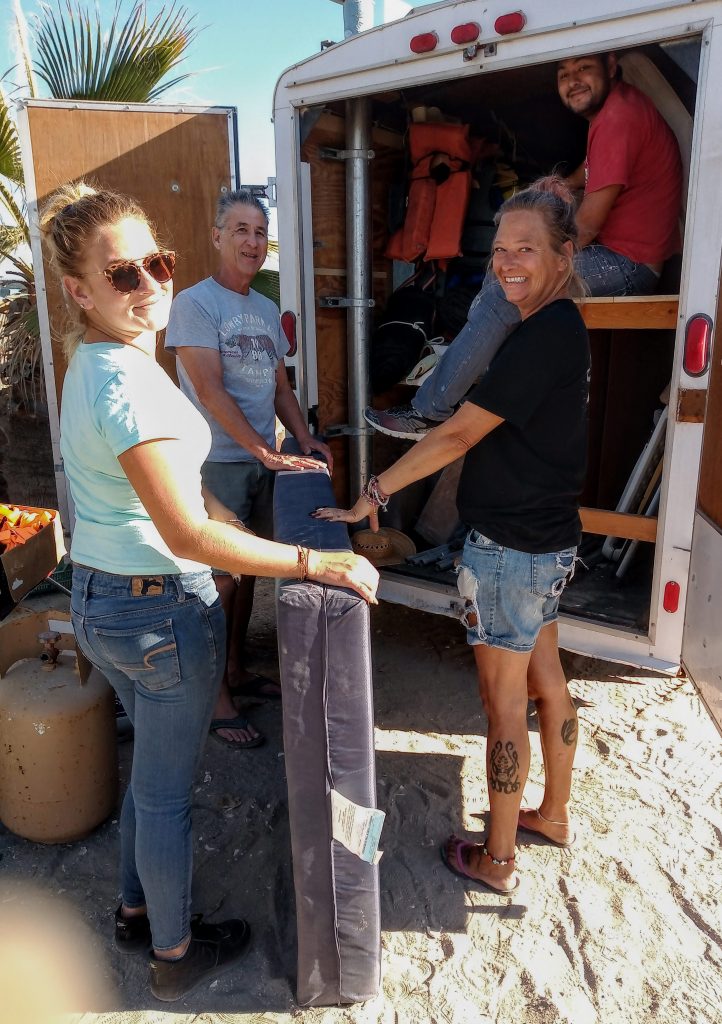 The Whale Magic Tribe are getting everything ready for our 2021 season! Despite the chaos, we are looking forward to wonderful whale encounters. With fewer boats going out, the whales are going to be even more friendly than usual!
We are Covid compliant with masks, hand washing stations, antibiotic gel and will take your temperature upon arrival.
If you have been tested or vaccinated please bring your results.
There may be some restrictions on how many people in pangas & vans but the situation is ever changing. At the moment groups that are traveling together have no limitations.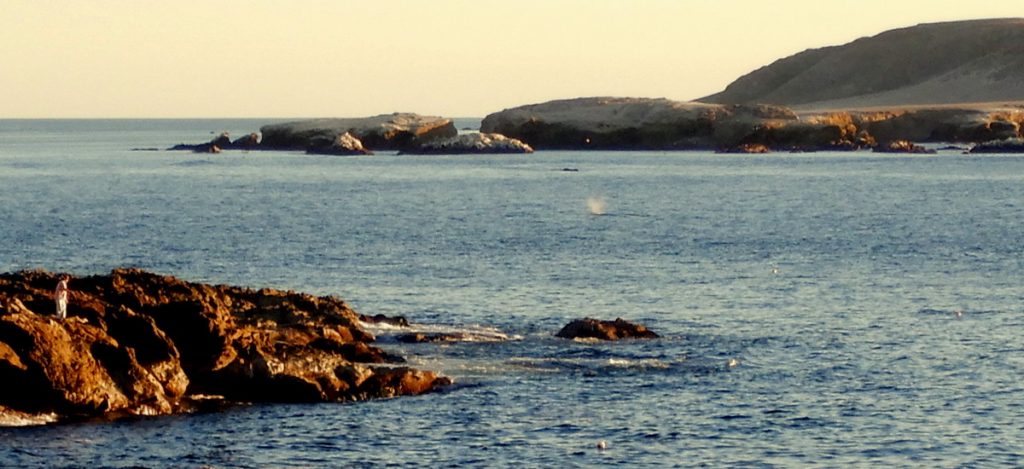 We saw two juvenile Gray whales migrating very close to shore right off my patio in Bahia Asuncion on Dec.7th! All indicators point to the migration being back on schedule & possibly even a bit early. This means hopefully whales will begin to arrive in the lagoon later this month.
The whale watching season officially begins Dec.15th but pangas don't start operating until there are several whales inside the lagoon to watch.
Now in mid December we are seeing Gray whales migrating nearly every day so they are on their way down!