SHARI BONDY…founder of Whale Magic Tours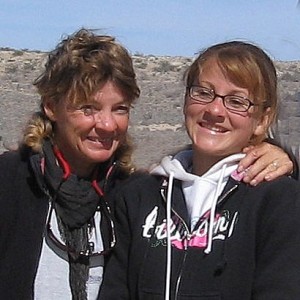 I began observing whales in 1980 on Vancouver Island where there are gray whale feeding grounds. After having my life saved by two fin whales in Mexico(another story!) I realized there was much more to these gentle giants than meets the eye so I dedicated my life to finding out why whales do what they do.
I began my research by reading everything I could find on whales and hanging around marine biologists and pummeling them with questions. I learned there was alot of biological information but very little known about their common behavior so I realized I just had to get out there and observe  them for myself.
Luckily there were several gray whale feeding grounds where I lived in Tofino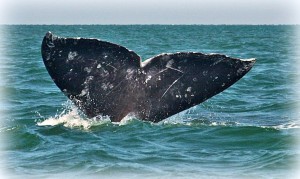 B.C., Canada where I could observe the whales going about their daily routines of feeding, napping and playing.  I set out on my tiny inflatable raft to get to know the whales in my neighbourhood . I spent countless hours on the water amongst the whales to learn first hand about their social activities and behaviors.
Soon, word got out about my whale sojourns and people started to come down to the dock and ask me if they could tag along. Some offered to pay the gas and bring lunch so I thought, hey why not, it was nice to have some company out there and share my discoveries with my passengers.
As more and more folks showed up who wanted to see whales, I got the idea that I could fund my research by taking people out with me and thus founded the first zodiac whale observation tours on the west coast of Canada. I am proud to have pioneered the concept of providing informative narratives to teach her passengers how to appreciate whales in a new light.
I found I missed my whale friends in the winters and so I decided to migrate with them down to baja mexico where I set up camp in the calving lagoon Ojo de Liebre (Scammons Lagoon) to observe and record calf development from the day they are born until they leave on their grueling northern migration.
I was proud to participate in developing the regulations to protect the whales in the lagoons,the census taking, photo identification and training the guides so that they would  approach whales respectfully.
SIRENA ARCE BONDY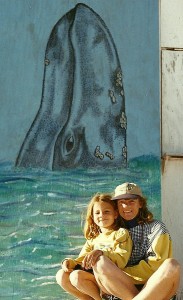 Ojo de Liebre has always been a magical place for us as that is where my daughter Sirena was conceived and raised on the shores of the lovely lagoon with the sound of thousands of breathing whales in the background.
We were fortunate to spend many years at our camp there sharing our knowledge and stories with other whale enthusiasts and continue to do so.
Sirena is a mother herself now and we are delighted to be working together in the lagoon again.
EJIDO BENITO JUAREZ WHALE WATCHING COMPANY CREW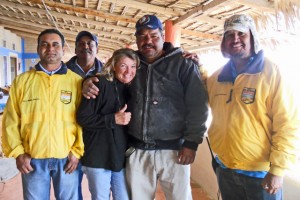 Over the years the Benito Juarez group and I have become a great team, more like a family. We  work very well together to bring you a safe and wondrous whale experience. Here are some of the lancheros…a few who have worked with the whales for over 20 years and have taught their sons to do the same!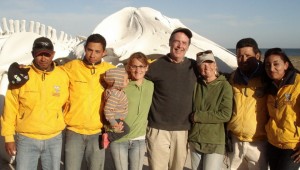 This was a particularly special photo because the man in the middle is Charles Scammon….a direct descendant of the famous whaling captain who the lagoon was named after (in America anyway). His visit to make peace with the whales was an emotional, historic event I was proud to be a part of.
It is with great pride & joy that the staff at the lagoon, my daughter & I can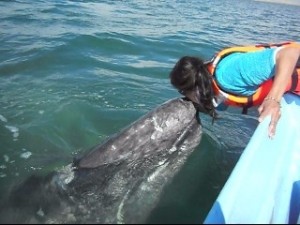 share a little whale magic with YOU!.