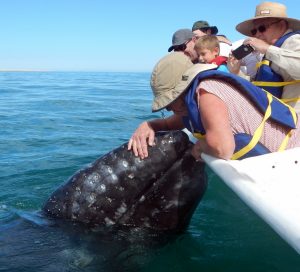 Choose from a variety of package options with hotel accommodations or stay at our remote Whale Camp. You can drive yourself, fly-in, or arrange van transport to Guerrero Negro.  Everything is arranged for you so you can relax and enjoy a magnificent whale adventure.
Our tours operate out of 2 different areas of the lagoon which allows us the flexibility to choose the location that will provide the best possible whale encounters each day based on weather and whale activity so prices may vary a bit depending on length of trip and food services.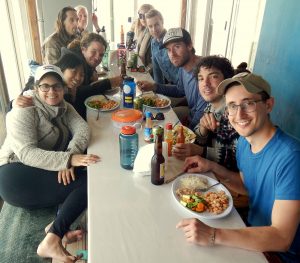 The full day trip to watch whales at the mouth of the lagoon… includes a visit and lunch at the new Whale Camp. We dine on fresh seafood, walk the beach, relax and talk whales.In case of rough weather we will go to the more protected Pta. Mariscal in the middle lagoon where it is calmer.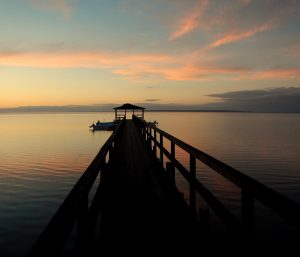 For the half day trips we have a whale talk at breakfast in the morning and a van takes us out to the middle lagoon where there is a large concentration of whales. We stay out for an extended whale watch for maximum viewing.
You can decide whether you want to go out again in the afternoon or do another activity like tour the salt works, visit the pronghorn antelope reserve or birdwatch at the estuary.
Join one of our tours from Jan- March to experience whale magic for yourself!       Book early as my tours fill up well in advance!
                                                                                   HOTEL PACKAGES       Hotel Baja Oasis or El Morro Hotel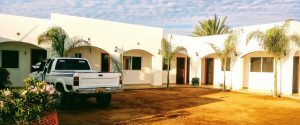 3 NIGHT/2 DAYS of  WHALE WATCHES   $500 per couple  ($325 single)
3 nights in a hotel, 1 full day tour with extended whale watch & seafood lunch at the onshore dining facility, half day tour the 2nd day, hotel pick up if required
2 NIGHT/ Extended WHALE WATCH $300 per couple ($200 single)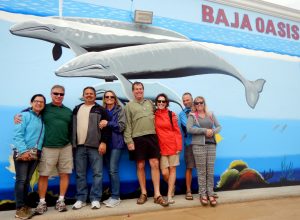 2 hotel nights, naturalist guided extended whale watch, fresh seafood lunch served at the dining facility
THE OVERNIGHTER         $200 per couple, $130 single
1 night in a hotel,  breakfast whale talk, guided whale watch tour
A LA CARTE WHALE WATCHES AVAILABLE ON A STANDBY BASIS    
$75 for half day    $100 for Full Day with lunch

____________________________________________________________
REMOTE WHALE CAMP at Carros Viejos
with Laguna-Marina Ecotours
Enjoy the solitude and pristine beauty of white sand beaches and starry skies at our remote whale camp at the mouth of the lagoon only accessible by boat. Whale watch, swim, birdwatch, beachcomb or just relax. Whales swim by right in front of your cabin!
The cozy cabins are fully equipped with comfy beds, tables and beach chairs and
there are flush toilets and a hot shower. You can watch whales lying in your bed! The camp accommodates 12 people.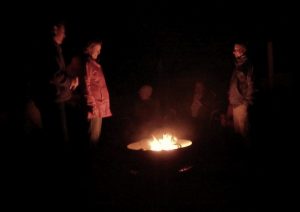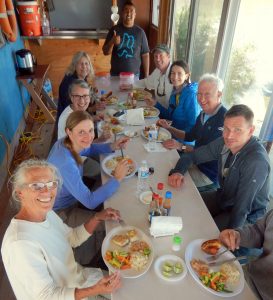 Fresh seafood Nutritious meals are prepared by our chef & Baja wines & beer are served in the dining room. Choose from a variety of options on the menu.
***Options include extra whale watch tours and longer stays at the camp for discount prices
***WE
3 – 5 NIGHT PACKAGES   Price depends on length of stay
First night in the hotel for orientation and dinner then proceed to camp after breakfast. Spend 2-4 nights in camp, guided whale watches every day and beach activities.   All meals included but alcohol & tips are extra. Whale Camp fills up fast to book early!
FLY-IN PACKAGES
Charter Flights leave from Brown's Field in San Diego
(passengers can be picked up at another airport for an additional charge)
Packages include transportation, hotel accommodations, & naturalist guided whale watch.
AEROSERVICIOS GUERRERO NEGRO   from Ensenada flies Mon/Wed/Fri   Approx. 2,500 pesos each way
Air Charter from Tijuana to Guerrero Negro and back is about $700 a person based on a full plane of 13 people.
For Dates & Info call
USA number 619-906-8438(internet phone not always on) or Mexico # 615-155-7197  (from USA dial 011 52 & number)
sharibondy@gmail.com
http://whalemagictours.com
Check out our slide show for a little taste of magic
https://vimeo.com/album/3381578/video/98218680

                                                                                              TRIP INFORMATION
Boat (Panga) info – The boats we will be whale watching from are open pangas of different lenghts depending on group size. If the weather is rough or the whales are frisky,  you may get some spray or splashed. Please bring/wear a waterproof or water repellent windbreaker or jacket.
You can bring a small cooler with beverages and snacks. Don't forget your camera, spare batteries, data card and sunscreen.
***Bring some small bills along to tip your boat driver 
Clothing – It's winter so it can get cold but it is usually temperate and often warm like summer. You may want to bring jackets and wet gear for when you get sprayed by a whale or if it is windy! Best to dress in layers.
Travel/Immigration Documents – Ensure you and those in your vehicle have your travel documents current and in order. These documents include your Passport & FMM's (Tourist Visa )you get at the border. If you do not have proper documents you may be fined or sent back north to the border to obtain them…..also, your Mexican liability auto insurance may not be valid.
Money – Although most businesses take American dollars, you have the advantage if you use Pesos. Pesos are easily obtained from ATM's along the way (Ensenada, San Quintin and Guerrero Negro). When using an ATM you get the current daily exchange rate. If you use American dollars smaller bills are easier to handle. Businesses in Baja/Mexico do not accept travelers checks.
***Most businesses south of Ensenada DO NOT take credit cards!!
Before you enter Baja, call your VISA card and ATM card banks and inform them you will be on vacation and using your cards…..if you do not, they may "lock-up" your card!
**We require a $100 deposit to confirm your reservation non- refundable after November. The best way to send it is using "TransferWise" that has no fees and a great exchange rate better than the banks. I will send you my bank info at the time of booking. Here is the link.
     https://www.remitly.com/us/en/mexico

or add 10% if you want to use PayPal to the account of sharibondy@gmail.com