WHALES ARE IN NEWS ALL OVER THE WORLD. THIS PAGE WILL SHOW LINKS TO  STORIES THAT I HAVE FOUND OR PEOPLE HAVE SENT TO ME.
FEEL FREE TO SEND ME ANY STORIES YOU SEE TOO.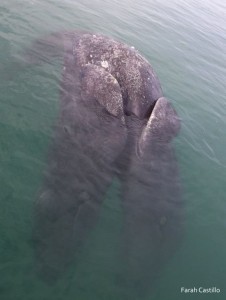 Here is the story about the first ever recorded Siamese twin gray whales born on Jan.5th at Ojo de Liebre…incredible!
http://news.nationalgeographic.com/news/2014/01/140108-gray-whale-calves-conjoined-siamese-twins-ocean-animal-science/
———————————————————————————————-
HERE IS A 60 MINUTES SEGMENT ON THE RETURN OF THE HUMPBACK WHALES AND SEA SHEPHERDS ACTIONS TO SAVE THEM.
http://www.bbc.co.uk/iplayer/episode/b03fq319/Natural_World_20132014_Killer_Whales_Beneath_the_Surface/
http://www.cbsnews.com/video/watch/?id=50157525n&tag=api
Here are some whale blogs for you to check out
http://whale-of-a-porpoise.blogspot.mx/
http://whaleresearch.blogspot.mx/
http://www.pacificwhale.org/blog
http://greatwhaleconservancy.org/blog