Hacienda Baja Magic    UPDATE
Hola amigos from all of us at the Hacienda Baja Magic! Thank you soooo much for supporting our new venture by helping us with the renovations needed to open our doors! Sirena, Charly, Luis & Izaak have been working nonstop to get ready for 2023!
Hurricane Kay set us back a spell as it ripped most of the roof off which in the long run was good as we put a new one on that should last a long time. A big shout out to Curt LeDuc for sending us some roofing materials! The flooding inside made us rip up the carpets which revealed a totally destroyed floor in the clubhouse. We just finished pouring a brand-new floor which we plan to carve a life size gray whale and calf on.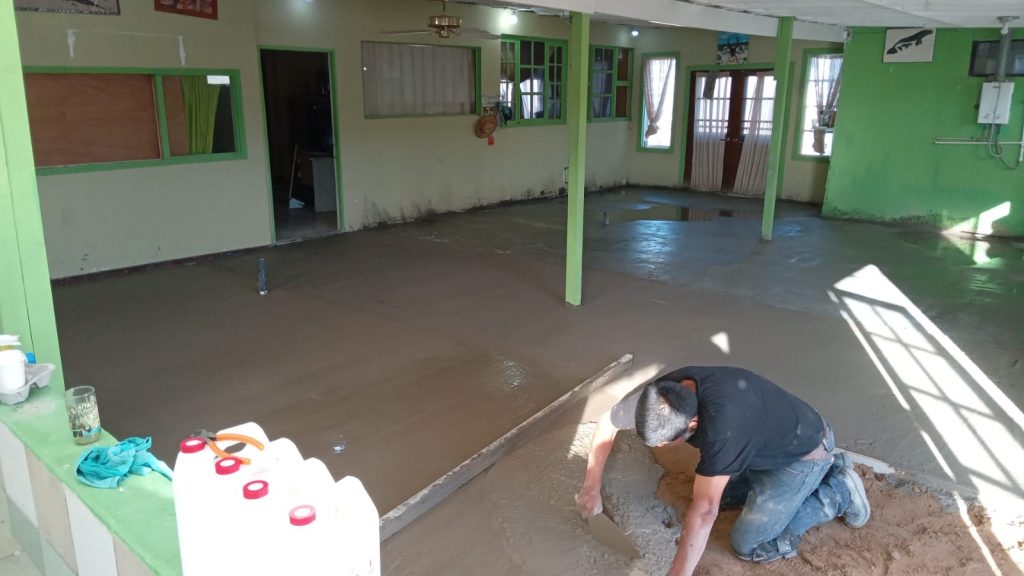 We completely renovated the Bunk House, poured a new floor, put in doors and windows and made 2 hostel type rooms for backpackers, bikers etc. We put a shower in the bathroom in the glamping area & will have a hotel room in that area as well hopefully by whale season.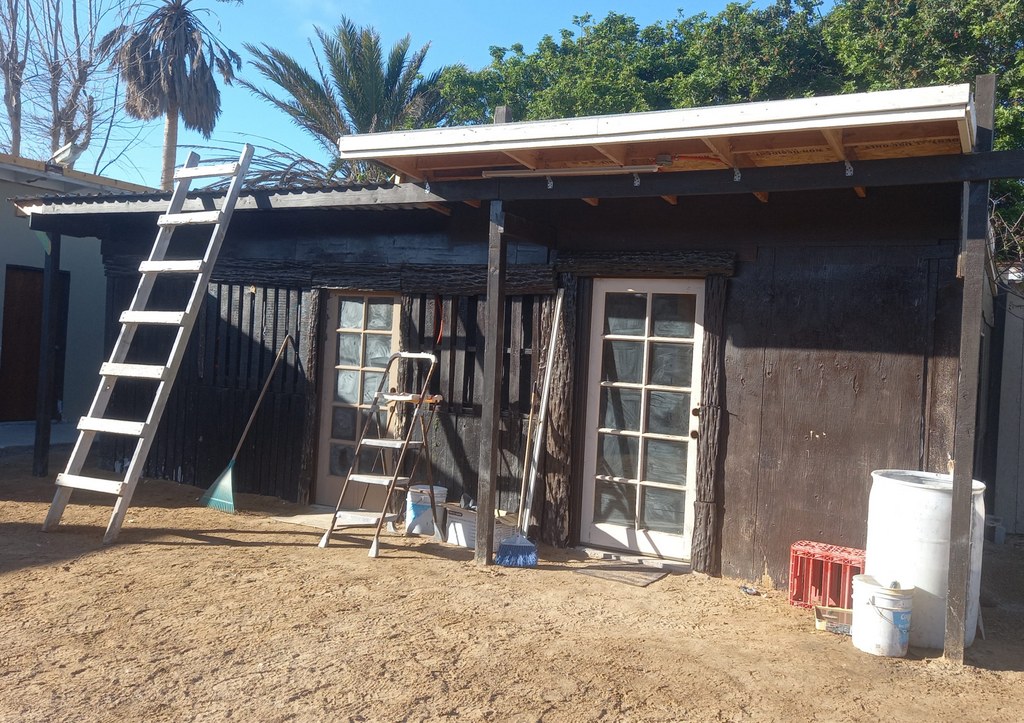 Sirena has set up her Aqua Salon where you can get a massage, pedicure, manicure, makeup, lash extensions etc. The new pool table has been getting lots of action!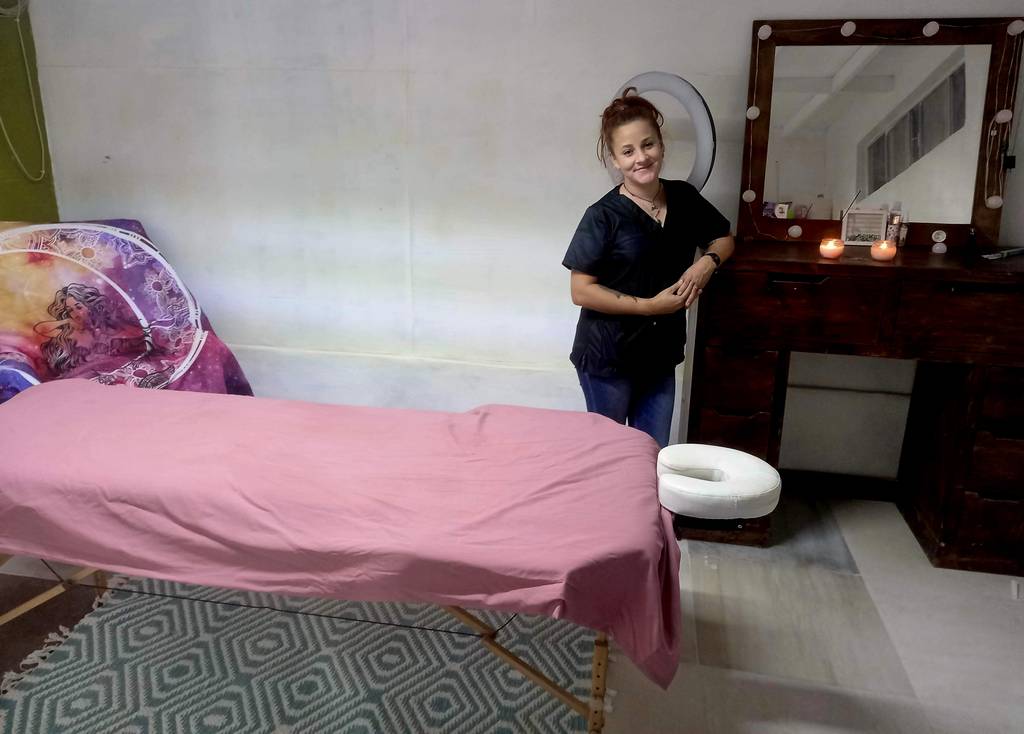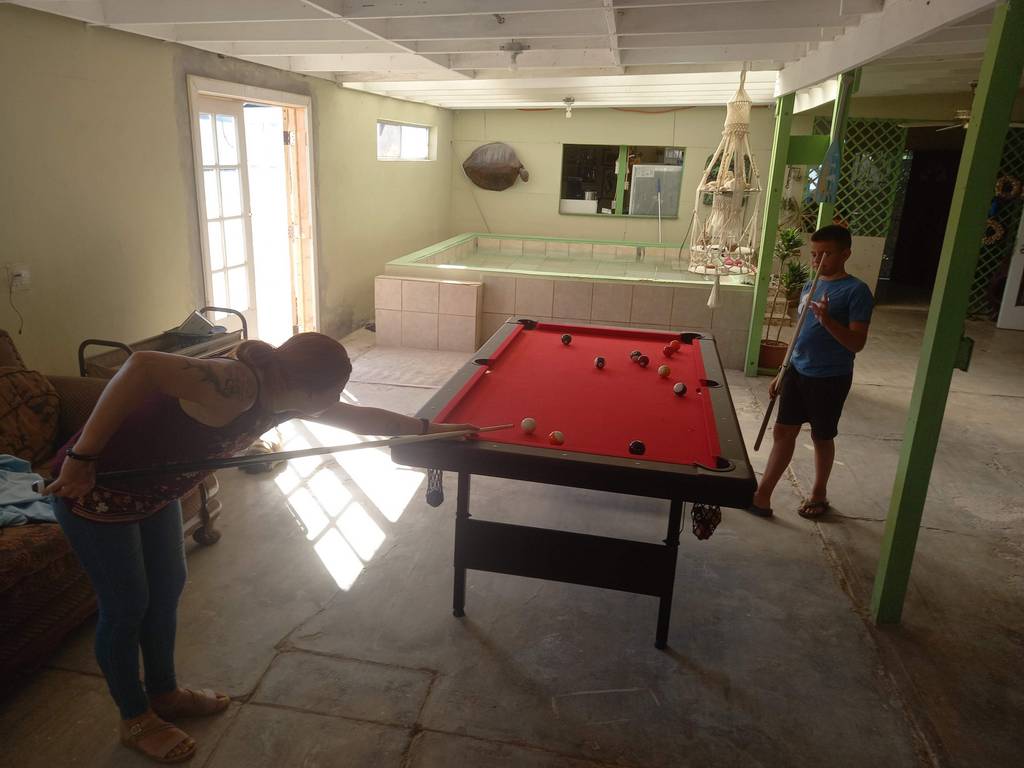 he 3-bedroom suite has a new floor, repainted & is nearly ready for guests. Some of our loyal fans have already stayed there!
Next project is to make the pool deeper and get power to the RV camping area. We will be ready for guests in December so stay tuned for an inauguration date! Thanks again to all our supporters…we couldn't do it without you!!!
Hacienda BAJA MAGIC Announcement
Greetings to all our friends & clients! Sirena & I are excited to share some big news about our new project.
An incredible opportunity dropped in our laps on the Spring Equinox this year, when old family friends we have known for over 30 years offered us their expansive hacienda in Guerrero Negro. The elderly couple realized it was time to downsize and move in with their children & grandchildren in Tijuana. They poured their heart & soul into this beautiful hacienda for 3 generations and are thrilled to be passing it on to us and with our plan to convert it into a gathering place for travelers.
Our guests will love the old Baja charm and relaxed, friendly atmosphere in the beautiful shady garden area & the Baja Magic Clubhouse where they can hang out & share stories with other travelers or play games or dip in the pool.
Hacienda Baja Magic features spacious 2-bedroom suites with large living rooms hacienda style, glamping in our beautiful wall tents with king size beds, tenting & RV parking, a Bunkhouse for hostel type guests, a clubhouse with games, a pool table and a pool, a spa with a masseuse, an events venue & dining in the beautiful garden area. We plan to host artists retreats, workshops, gallery shows, special events & celebrations, music, dancing, movie nights, club activities, games nights and food & drinks. It will be a wonderful recreation center in Guerrero Negro!
It has been years in the making, years of Sirena & I dreaming of a full-service tour company catering to Baja travelers. We dreamt of a Hacienda style place, complete with a variety of accommodation options & dining with a charming, friendly social atmosphere. Hacienda Baja Magic is a one stop, fun place where travelers can relax year-round while in Guerrero Negro in Central Baja.
Since my daughter Sirena moved back home, she has been developing her own company, Baja Magic Expeditions to help visitors explore all the beautiful & historic attractions here in Central Baja that can be accessed year-round like missions, cave paintings, ranches, vineyards, wildlife preserves, surf camps etc. Tours can be arranged for you with guides or self-guided,
Our tribe is very excited about this new venture and look forward to sharing our dream with you!
Here is the first video I took when I fell in love with the Hacienda https://vimeo.com/698857817
We are renovating for a couple months so stay tuned for our launch date!
Hacienda Baja Magic offers refuge to a wide variety of Baja travelers.

Stay in our spacious suites with private sitting rooms or in cozy glamping tents with king or twin beds or camp in the RV area.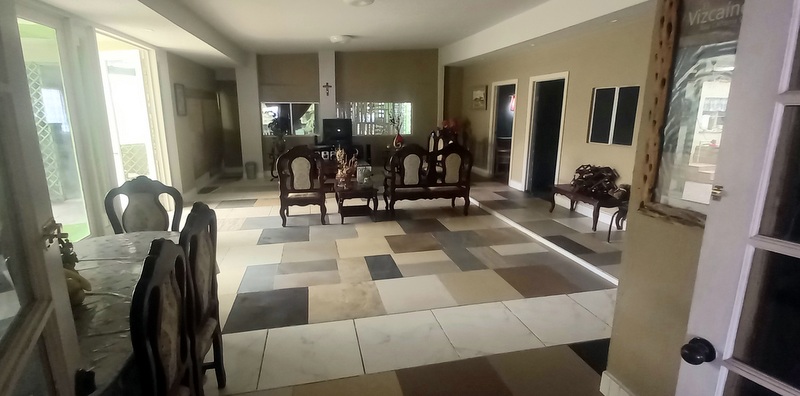 Visit the Clubhouse to have a drink, snack or meal and socialize with other Baja travelers. Have some fun in the games room, relax in the pool, get a massage, watch a movie, play music & dance. The gallery features work from local artisans & artists.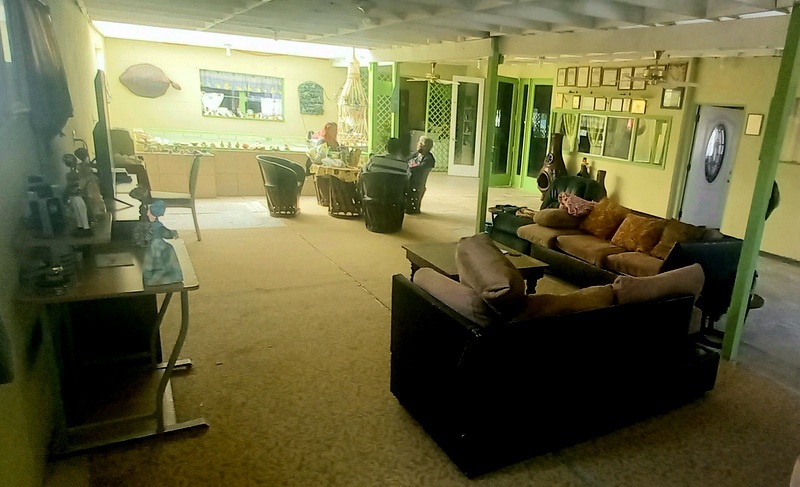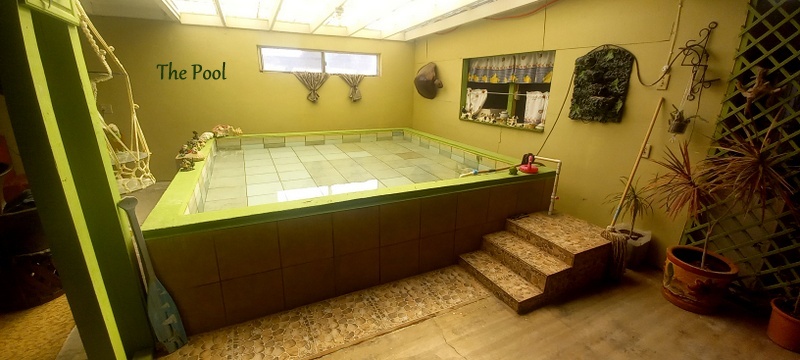 Relax in ROSAS GARDEN or enjoy a beverage, snack or meal amongst the trees & plants. There is a kid's playground to keep them occupied. It is a perfect venue for parties or celebrations with a BBQ area, kitchen and bathrooms.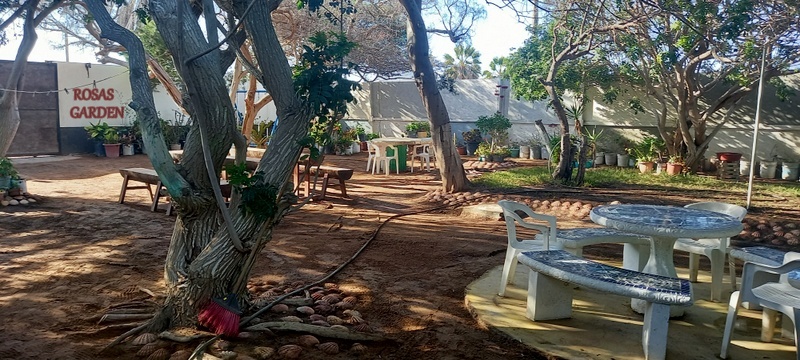 The Bunkhouse Hostel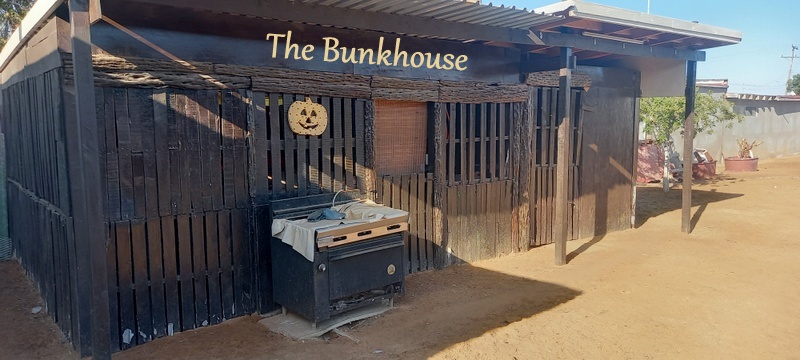 An inexpensive option for Backpackers & bicycle travelers.
We plan to be up and running in a few short months and hope you will stop in and see us and stay with us when you are in Guerrero Negro.
Club Baja Magic
In order to kick start our new project we are offering annual Club Memberships for $100 which will entitle you to accommodation, event & tour discounts, first drink & appetizer for free, a T-shirt, stickers & other perks throughout the season.
Founding Member $500 For our loyal friends & guests who believe in us!
Get your lifetime membership, name on the plaque, Founding Member sweatshirt or cap, discounts on tours & accommodations, special Founding Member tours & events and bragging rights about helping get this awesome project off the ground.
Sirena & I are thrilled with providing a unique club experience in the heart of Baja. It will be such a fun project and we look forward to your input, ideas and visits.